Sentosa Singapore
is a suitable place for people who want to spend a holiday. You can spend your holiday here with your family. Singapore is one country that is often chosen by people when they want to feel the sensation of foreign holidays. Perhaps, one of them because the cost of flying there are quite affordable, even rare, with a particular airline, flying to Singapore is cheaper than the cost to Bali.
Sentosa Island Singapore image source: worldfortravel.com
The Origin of Sentosa Singapore
If you are planning a vacation abroad, there is one of the tourist sites are appropriate for the family is to the
island of Sentosa
. Initially,
Sentosa Island
is just an ordinary fishing village by the name of Rear Dead Island. However, this area is built on a large scale and renamed to Sentosa, which in Malay means 'calm' or 'peace'.
Interesting Places in Sentosa Singapore
SEA Aquarium
S.E.A. Aquarium - Resorts World Sentosa Singapore image source: sentosa.com.sg
SEA Aquarium or South East Asia Aquarium, this is the largest underwater aquarium in the world. In here, you can encourage your children to get to know the types of aquatic animals. Each sector is showing off marine animals from certain waters. This place is very broad, so it takes time to get around it in its entirety. As a resting place, a moment you can taste the food in the restaurant is available at tourist sites.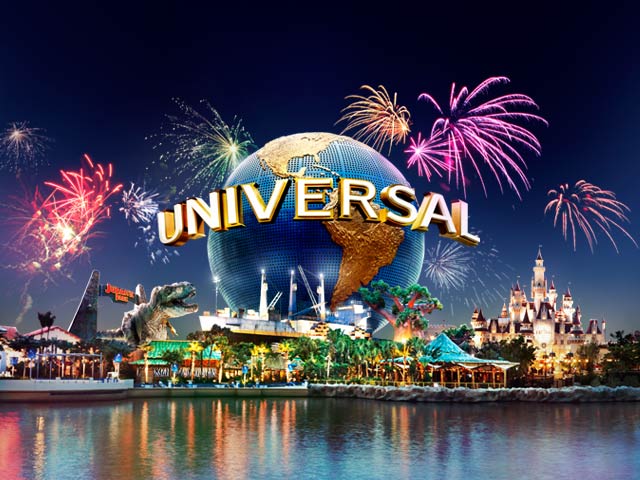 Universal Studios Singapore image source: honeykidsasia.com
This is a favorite location to take pictures if someone comes to Singapore. You just have uploaded photos of friends or relatives who are on vacation to Singapore; surely they took photos at the emblem of Universal Studio's. Opened in 2010, the Universal Studio Singapore is the first in Southeast Asia. Playground is equipped with dozens of restaurants and souvenir shops.
Here you will satisfy play with water. There are a variety of pools and slides. There is also a pond where you can play with the Stingrays. There is also the location for snorkeling, to the swimming pool with aquarium at his side. You need to remember, to try the rides, there are minimal requirements of height, due to security reasons.
Cable Car
Enjoy views of the southern part of Singapore from above. For 25 minutes airs, and you can enjoy views of Beautiful Mount Faber until Amazing Sentosa Island.
That article about the tourist attractions that you can visit with your family. Hopefully you have fun and happy trip to the
Sentosa Singapore
.